"Go into the world. Go everywhere and announce the Message of God's good news to one and all."
~ Mark 16:15 (MSG) ~
​
"Christ is our message! We preach to awaken hearts and bring every person into the full understanding of truth. It has become our inspiration and passion in ministry to labor with a tireless intensity, with His power flowing through us, to present to every believer the revelation of being His perfect one in Jesus Christ."
~ Colossians 1:28-29 (TPT) ~
Listen to the latest messages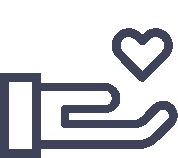 "He throws caution to the winds, giving...in reckless abandon... He gives you something you can then give away...so that you can be generous in every way."