TURNING
POINT
INT'L MINISTRIES
"Go into the world. Go everywhere and announce the Message of God's good news to one and all."
(Mark 16:15)
Our heart is people.
Our hope is deliverance.
Our gift is igniting a fire in the local body - bringing the power of the Word with signs and wonders following.
Listen to the latest messages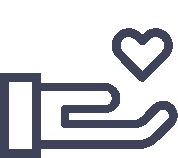 "He throws caution to the winds, giving...in reckless abandon... He gives you something you can then give away...so that you can be generous in every way."